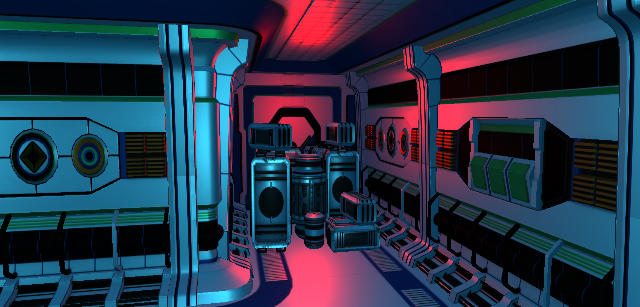 We are currently looking to invest, produce and co-direct the development and production of 2D or 3D Animations, Gaming and e-Sports content. Basically, our goal is to fund and develop these sorts of content that's so badly needed in Africa.
We will support you with 3d models from our platform if needed, financially invest in your company for an equity stake and provide guidance and mentorship. We will also help you with distributing your content globally.
To participate, you need to submit your script, demo real, trailer and or sample of your current production for our review. Special consideration will be given to completed works.
Who can apply?
Anyone that creates 2d or 3d Animations, CG professionals, Animators, Game designers, e-Sports content creators, etc.
How will applications be reviewed?
Incubator Judging & Investing Criteria:
We particularly like content that has proper music and soundtrack that communicates the right emotion and feelings which, you want your users to experience while viewing your content.
We prefer your original work and not simply a copy/variation or adaptation of some other existing content out them.
Storylines and plots that are unique to Africa and tell a story that Africans can relate to. Although, we will give "special" points for storylines that are science fiction based.
Science Fiction or Sci-Fi and Super heroes' genre are both desirable.
We will give special consideration to animation series although stand alone animation movies are acceptable. It all depends on your story and your production quality.
e-Sports is the latest 'big thing' in new media, so we are highly interested in any concept, idea or production that can demonstrate that your content has a viable business model globally.
Mobile-based content viewing is especially important. This is because mobile technologies have transformed the entertainment industry with traditional distribution systems being reconsidered due to evolving content consuming habits.
We love "Out of the box", radical, controversial, "weird" all sorts of really creative content. So feel free to be as creative as you can imagine.
How do you apply?
Review the incubator requirements above in detail and then;
Simply send us an email to [email protected] with the following:
Your Bio and that of your team and or production company.
Description of your Animation, Game or e-Sports production.
URL Link to your demo reel, trailer, complete production for our review.
How will applications be reviewed?
There is no expiration date, we will review it within 30 days and contact you to discuss further if we are interested in investing in your production or notify you otherwise. It's that simple!
The value of our investments will depend on several factors such as your type of production, team size, stage of production, etc. Basically, it will be done on a case by case basis.
Good luck!