About Flat Pyramid
FlatPyramid is a crowd sourced marketplace focused on the distribution of 3D Printing, Virtual Reality and Augmented Reality ready 3D Models.
We supply the 3d models that are superimposed on a user's view of the real world in Augmented Reality Applications for devices like Google Glasses. With the increasing awareness of wearable computing, augmented reality is getting closer and closer to consumers…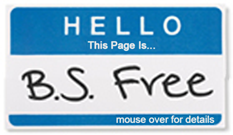 Stock Royalty-Free 3D Content
FlatPyramid helps 3d printers, augmented reality application developers, 3d artist and mobile apps creators save time and money by providing stock and custom mobile ready 3d models for use in:
Virtual Reality
Augmented Reality
3D Printing
Mobile Games
Other 3D Modeling Applications
A crowd sourced marketplace for 3D Printing, Mobile, and Virtual Reality (VR) and Augmented Reality (AR) ready 3D Models.
Offers an extensive 3D model library that includes thousands of products spread across several categories (e.g. vehicles, architecture, characters, electronics, etc) and growing.
Provides stock, custom optimize and mobile ready 3D Models in the right file formats (obj, stl, dae, fbx, fp3d…) for use in Augmented Reality Applications.
Only online marketplace that provides you the ability to view 3D Models online in a 3D viewer on your browser without the need to download any plugins.