Uploading your Product Files
For files  that are less 100 MB:
To upload multiple files, drop the files anywhere or click on "Select Files" and use CTRL+Click to select multiple files.
Then, begin uploading your zip files, and/or images.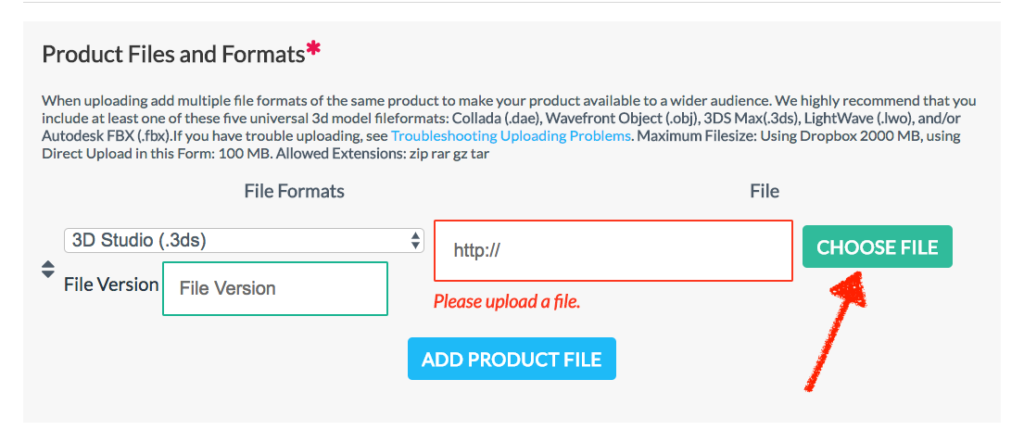 After you finish uploading, go to Create New 3D Model. When filling the Product File and Format information,  you can select your upload files by clicking on "CHOOSE FILE".
For larger files that are more than 100 MB:
We recommend that you Import from Dropbox or Google Drive. Once the file is imported, select it from your Media Library tab, and click on "Insert file URL."