3D Modeling In The Medical Field
Creating organs through 3D modeling is the most common form of 3D models that are evident in the medical field. Most are less aware of the 3D modeling processes used in software for plastic surgeons. This software allows the user to input specific information and specific measurements to change, form, and model the shape within the software program.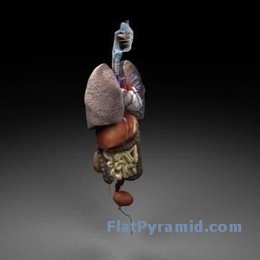 On the first visit to a plastic surgeon, the doctor may ask which part of the body that the patient is concerned about. From this point, the doctor will create a treatment plan, or plan of action, to determine how the size, or shape of the body part will be changed. From this point, measurements will be taken of the patient, and the specific body parts in proportion to others and these figures will be implemented into the computer, allowing for an accurate 3D model to be created for the specific body type.
Although one model is used throughout the process, it is important to remember that the model remains the same throughout the process, only the dimensions of the model are changed. For this reason, the 3D model must be versatile, and ever changing with each patient.
Most medical software programs of this type a shell for the 3D model, rather than creating the inside of the patient. This information is not going to be pertinent as an example to the patient.
Some elite software programs allow the user to upload a picture into the system, after which a model is created within the program, from the information found in the file. From this information, the 3D model can be manipulated to suit the needs of the patient, and the guidelines of the procedure in which the doctor has elected to complete.
These are complex and expensive systems that require constant information updates, and rely on the basis that the 3D model created must be as similar to the patient as possible.