How to 3D print world wonders, using data off Google
You can now virtually visit various world wonders through Google's Arts & Culture service, or even download their schematics to print your own miniature 3D models.
In a post on Google Keyword, Google Arts & Culture programme manager Chance Coughenour said laser scanners now allow them to capture these monuments in fuller detail including the colour and texture of surfaces and the geometry with millimetre precision in 3D.
Google Arts & Culture has partnered with preservation non-profit organisation CyArk to open up access to the virtual wonders and share their stories with everyone.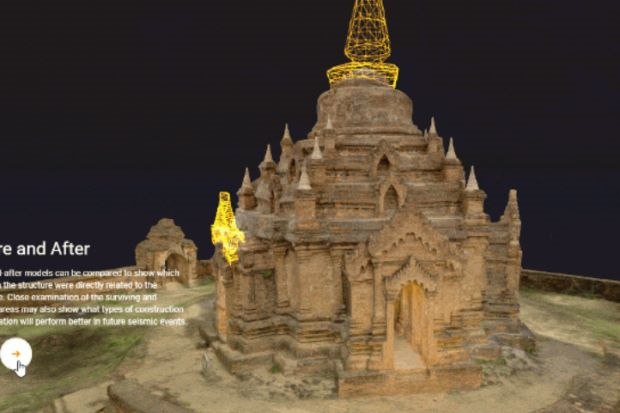 CyArk has the world's largest and most detailed 3D digital archive of endangered wonders of the world, made using founder Ben Kacyra's 3D laser scanning system.
Kacyra was compelled to record monuments at risk of damage – due to natural disasters, war, or tourism – after watching the Taliban destroy 1,500 year-old Buddhist statues in Bamiyan, Afghanistan in 2001.
"To help the work of restorers, researchers, educators and the entire community working to preserve our cultural heritage, we're opening up access to the source data collected by CyArk from around the world," said Coughenour.
Best architecture 3D models.
To apply, users would need to fill a form explaining what they would be using the data for and agree to CyArk's terms as per a Creative Commons Attribution Non-Commercial 4.0 International License.
Coughenour said data from these detailed scans can be used to identify areas of damage and assist restoration efforts.
For example, after the temples in Bagan, Myanmar were damaged in a 2016 earthquake, data from CyArk's scans allowed Google to virtually reconstruct them and even be visited via computer, smartphone or virtual reality viewer like Daydream.
Users can explore stories from over 25 iconic locations across 18 countries around the world, including the Al Azem Palace in Damascus, Syria and the ancient Mayan metropolis of Chichen Itza in Mexico.