The 5 most successful crowdfunded 3D printers of all time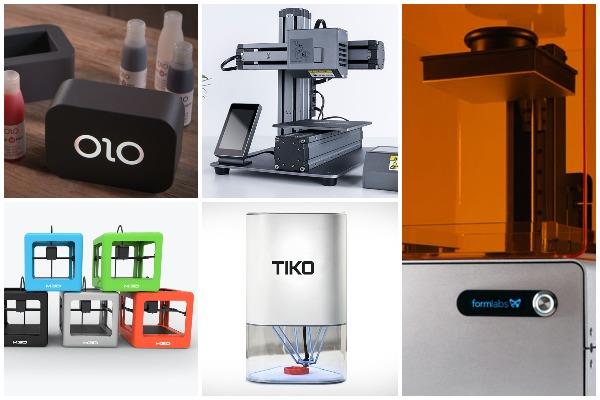 5. Snapmaker metal 3D printer
Completed: April 2017
Target: $50,000
Raised: $2,277,182
Snapmaker is the latest addition to the crowdfunding hall of fame, with its all-in-one workshop offering 3D printing, laser engraving, and CNC carving technology.
Some backers are still awaiting their machine, and there has been some confusion over the strength of laser included with it.
4. Solido3D OLO smartphone 3D printer
Completed: April 2016
Target: $80,000
Raised: $2,321,811
A sign of where the industry is headed? The OLO smartphone 3D printer uses a phone screen as a tiny curing device for liquid 3D printing resins. The kit was available for just $99 during a highly successful Kickstarter campaign.
In a promotional push, ONO gave its first completed kits to five backers, but the jury is still out on this one. Most backers are yet to receive their 3D printer.
3. Formlabs Form 1
Completed: October 2012
Target: $100,000
Raised: $2,945,885
Even during the heady days of 2012, $100,000 seemed like a lot to ask from Kickstarter backers. Not so: consumers everywhere wanted a piece of the desktop Stereolithography (SLA) action, helping Massachusetts-based Formlabs raise almost three million dollars for the Formlabs Form 1.
Formlabs' Form 2 impressed users even more, and the company has now branched out into Selective Laser Sintering (SLS) and other technologies. A resounding success.
2. Tiko 3D printer
Completed: April 2015
Target: $100,000
Raised: $2,950,874
You probably know what happened here. This delta-style Tiko FDM 3D printer became the second most successful crowdfunded 3D printer of all time in 2015, promising advanced features for just $179.
From there, things went south. The company bit off more than it could chew, and backers were left out of pocket with no 3D printer. Many experts predicted the company's demise all along, criticizing its business model.
1. M3D Micro
Completed: May 2014
Target: $50,000
Raised: $3,401,361
An inspiration to thousands of 3D printing startups, Maryland-based M3D, LLC virtually broke the system with its $199 Micro 3D printer. Aimed at beginners, the FDM printer weighed just 1 kg and reached its funding goal in just 10 minutes.
Today, M3D continues to use crowdfunding platforms: $487,000 was enough to get the ball rolling for its M3D Pro 3D printer, which was officially released at a price point of $749 alongside the $299 Micro+ 3D printer last year.