Antwerp City Hall has been turned into a 3D printed model
3D software company Materialise has put together a huge 3D printed model of Antwerp City Hall, a building from the 16th century. The company had to use its Mammoth Stereolithography 3D printers for the large-scale 3D printing project.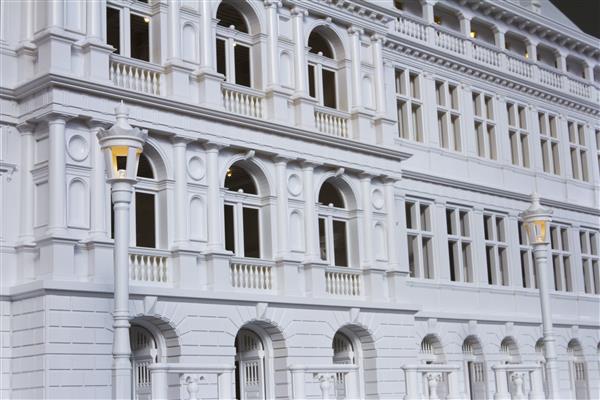 The Belgian city of Antwerp has many spectacular buildings, including its gold and marble-lined Central Station, its towering Cathedral of Our Lady, and its wildly modern Museum aan de Stroom, set on the edge of a tiny dock.
Antwerp's 16th-century City Hall is another architectural beauty in the Belgian city. However, 60 years have passed since its last refurb, meaning the grand building is starting to show signs of wear and age.
Time has come for a major cleanup of the City Hall, as well as various other buildings, so the municipality of Antwerp recently kicked off a major exhibition highlighting its biggest urban development projects for the next few years.
Interesting architectural 3D models
At the center of this exhibition, which is being held at the aforementioned Museum aan de Stroom, is a giant 3D printed model of Antwerp City Hall. It has been printed, unsurprisingly, by Belgian 3D printing giant Materialise, whose Leuven headquarters are just an hour and 20 minutes' drive from Antwerp.
Materialise says it took on the ambitious 3D printing project in collaboration with a 3D engineering bureau from Ghent, Mindscape 3D, a specialist in the creation of digital 3D models. Mindscape 3D made the design of the City Hall model from scratch, before sending the files to Materialise for 3D printing.
When the 3D printed City Hall was unveiled on March 24, Mindscape 3D added the finishing touches by rigging up a lighting system within the model, making the scale model of the iconic building even more like the real thing. Fortunately for all 3D printing enthusiasts heading to Belgium in the near future, the 3D printed building will be on display for two years.