Autodesk Releases InfraWorks and Civil 3D 2019
Autodesk recently announced its latest releases: Autodesk InfraWorks and Autodesk Civil 3D 2019. The improvements are focused on providing opportunities for easier collaboration between users, better software interoperability and easier drawing of complex shapes.
Some of the updates allow for better interoperability between the two programs specifically. Users can now automatically import InfraWorks roads into Civil 3D as corridors, making the translation between the two faster and easier. And both pieces of software now boast a shared view: the ability to share documents online and have people comment on them, even without an Autodesk account. The updated InfraWorks includes several tool changes that make modeling easier and more accurate: new support for parametric tunnels, view-based settings for terrain contours and more complex bridge modeling. InfraWorks road data can now be sent seamlessly to an Autodesk Structural Bridge Design model, making it far easier for bridge designers to sync and analyze their designs. The update has also consolidated all the road modeling tools and allows changes to InfraWorks bridges to be dynamically updated in Revit in order to avoid losing all the detailed design work already done on the bridge in Revit.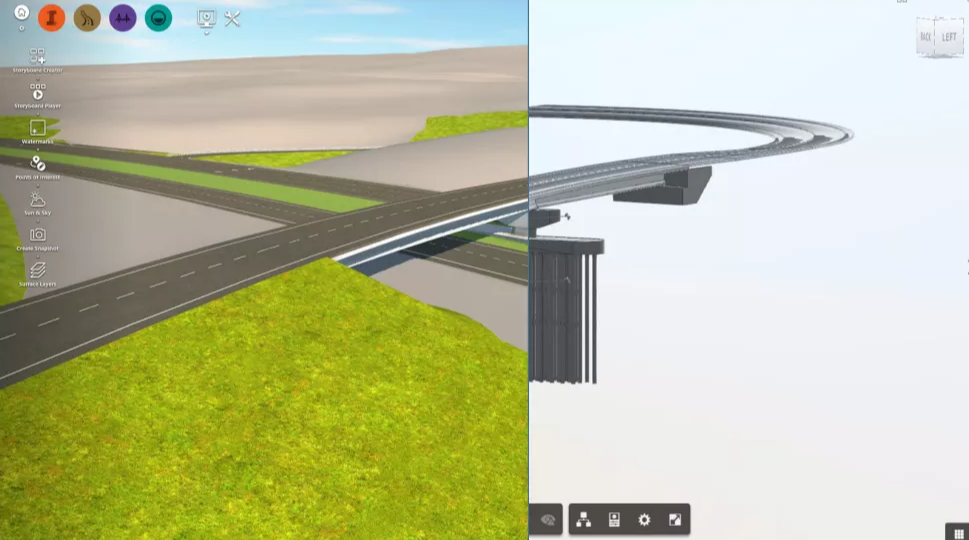 But one of the most intriguing features is centered on more convenient data sharing: in the new InfraWorks, users can collaborate on projects through the cloud using Autodesk's BIM 360 platform. Through the new platform, users can store projects in complex libraries, with different team members afforded different levels of modification permission. The update also makes it possible for users to mark up project data for other team members to look over.
Civil 3D 2019 Design has several improvements over the old version. One such improvement is the ability to create fixed vertical curves with low or high points. For example, if a road has a defined low point that will control the design of the whole road, that point can be used to define a vertical curve. They also have batch saves, which allow the user to save multiple files to the newest version of Civil 3D automatically, rather than having to go through and save thousands of files individually. Finally, it features a compare tool, which identifies and visually displays the differences between two drawings. Any features that were modified, added or taken out during the comparison show up in a new comparison drawing, so users can also compare the changes that have been made.
Industrial and architecture 3D models for you.