Creation Processes Of 3D Models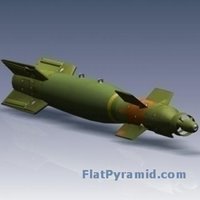 Creating a 3-D model takes more than just a good idea. Though it starts with the brainstorming process, the creation of a proportionate 3D model is a compilation of detailed steps, starting with a sketch-up. One the idea has been drawn out in either graph format, simple sketch drawing format, or draft depending on the project. It is then brought to the design team (often times the creative and design team are the same department) to adapt a 3D model from the initial idea.
The next step is to put the idea in digital format with the use of manual manipulation and/or advanced software. For sign and construction companies this can mean the use of programs such as auto-cad that makes it easy to calculate proportions and relativity to the surrounding objects. For creative companies like video game programmers, this means the use of 3-D modeling methods such as Polygonal, NURBS, or Spline and Patching, all of which require the placement of lines and curves over the surface area of a frame to fabricate a life-like representation of the object, creature, or person to be modeled.

Once the finished digital design has been created, it is then sent to the production area to be completed. This can mean a factory that has a way of reading the digital information and the producing the materials, a high tech piece of machinery that uses lasers or some other form of fabrication that is programmed via the specs of the information, or the same software that is used to create the model, in some instances can be hooked up to the machine, and use a mold for the final result.