The Importance Of A Storyboard In 3D Modeling Animation
3-D modeling animation is a detailed process that begins with an idea, and is developed through a series of steps that ensure thorough and precise translation from mind to visualization. The most important part of this process is to have a storyboard prior to undergoing the production of the full video presentation. This is used during all three of the production stages; pre-production, production, and post production, and is a vital tool in creating a flowing moving animation.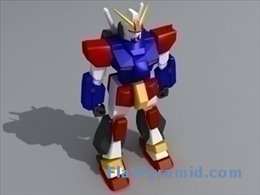 The storyboard consists of a series of diagrams that show sketches of the video image, brief descriptions of the visuals that are to be implemented, notes for the camera operator and crew, and details of the audio that is to be associated with the visual presentation. When used correctly, the storyboard becomes a valuable reference to guide the crew through the production and post production stages. The goals are then unified, and there is less confusion in the process, resulting in a smoother transition from idea to reality.
The storyboard becomes the basis of the video or short animation that is being created. It provides a map for the project and way to measure the progress. There are thousands of storyboards created, even for the shortest of animation. The storyboard is an integral part of the animation process and dictates how the character is going to move within and interact with the surrounding scene.
With a storyboard, the production team is able to work with the ideas, and make changes while not disrupting the project as a whole. The storyboard is most commonly drawn out in card format with numbered pages so that it is easier to flip through the entire animation map without having to backtrack. More than any other tool, the storyboard is always considered the life-saver when it comes to video animation.