Leveraging 3D Models On A Website
Previously, whenever a company required 3D models they would have to hire a 3D modeler or 3D company to create it for them. This often resulted in a time intensive and expensive process. Most of the items created ironically, already existed in the hard drives of some 3d modeler somewhere in the world. With the current digital content industry trends, getting stock 3D models from FlatPyramid.com offers benefits such as:
Creating visible and profitable opportunities for digital artists and 3D modelers globally by making their existing content available for a fee or free to someone else that needs it, thus, saving time and money.
Addressing the current surge in demand and rising costs of an accessible, global supply of 3D models.
Providing entrepreneurs and inventors a way to competitively showcase their ideas digitally using 3D models.
Resolving the growing demand for a global supply database of ready-made 3D model digital content.
Giving the ability for custom-made 3D models when a stock 3D model is not available.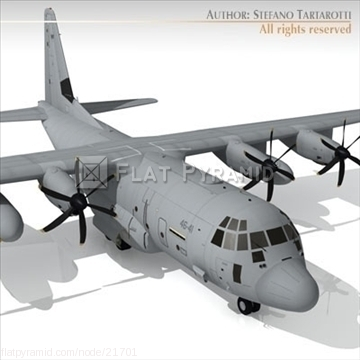 Fig.1 3D Model of C130 Hercules Military Aircraft.