SketchUp Free vs Pro – The Most Important Differences
SketchUp is a very powerful 3D modeling software, especially loved by interior designers and architects. If in doubt whether or not to pay for the Pro, keep reading!
The Basics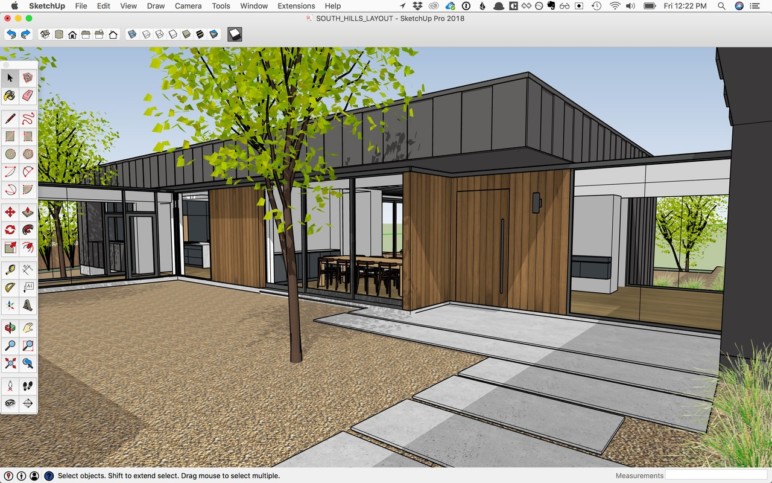 With its $695 price tag, SketchUp Pro definitely isn't a cheap piece of kit – making the free version all the more appealing.
This free version, previously called SketchUp Make, used to be available for download. It's been updated to SketchUp Free and is now run solely on your browser.
The pro version comes with many of the fancy, advanced tools for modeling and design presentations for professionals.
But the free version offers a great selection of available tools, making it harder for beginners to decide whether or not to go for the Pro right away.
We'll extract some of the key features only available in SketchUp Pro so that you can get a better feel for the differences between the two options.
Work Presentation Features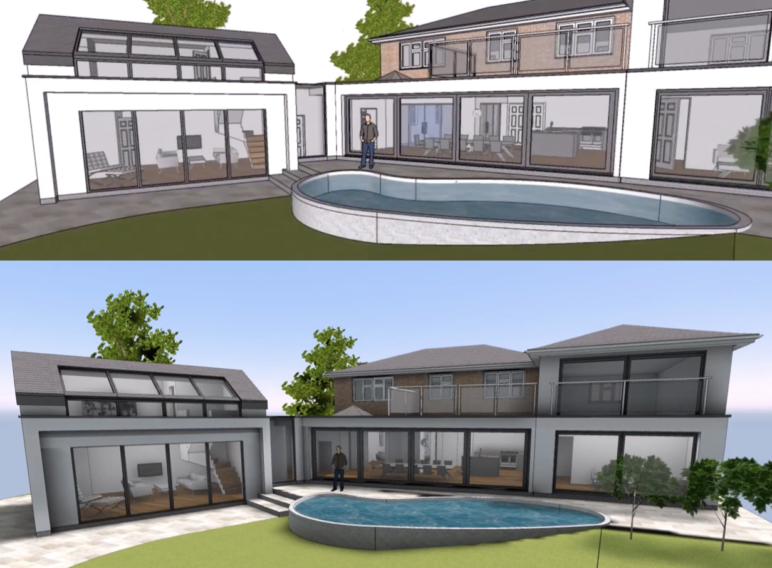 Presentational features are very handy for showing your work to a client. SketchUp Pro has many fancy presentation tools which are not available in the free version.
The most basic way of presenting your SketchUp model is by exporting an image of it, which Free can do, but at a lower quality than Pro.
Professional users needing to make renders out of their 3D models, would find SketchUp Free falls short.
The pro version comes with render-making tools that enhance the image of a 3D model.
While presenting work is usually done with images, animations are what will impact your clients the most. SketchUp Pro boasts the ability to make walkthrough animations –  a great, intuitive way of presenting your 3D model.
Just by looking at these features alone it becomes clear SketchUp Free does not have much to offer as far work presentations are concerned, but if that's not what you need right away, don't rush with the Pro version just yet.
Terrain Modelling & Solid Tools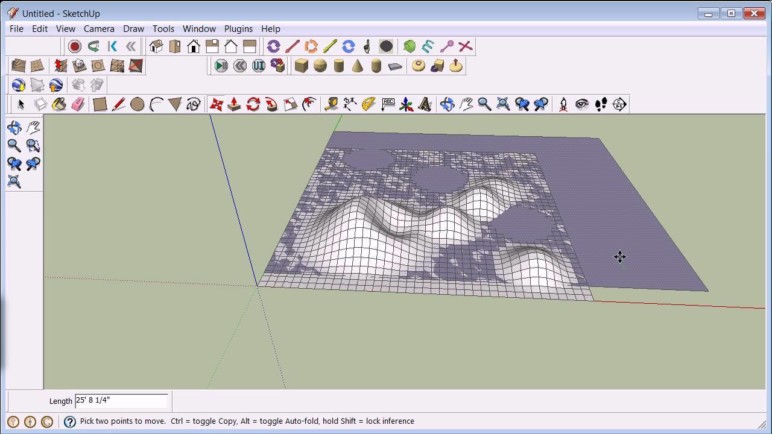 Another advantage of SketchUp Pro over SketchUp Free is the "sandbox tools" used for terrain modeling. These tools are a big value to, for example, professional architects.
The terrain modeling tools allow you to realistically simulate the environment for your house 3D model, for example. After you're done with terrain simulation, simply integrate your 3D house model, and you've got a great looking project.
Besides the sandbox tools, professionals often depend on so-called "solid tools". Those tools enable you to easily make cutouts, connect two complex shapes together, or even create perfect joinery in a matter of seconds with the overlapping tool.
Say you've got a puzzle model and a brick model with joinery, and you'd like the brick to feature the puzzle joinery. You simply overlap the two models and cut out the perfect joinery on the brick model. It's that easy.
Detailed Plans And Converting PDF Plans To 3D Models
Paired with LayOut, SketchUp's construction plan making tool, SketchUp Pro becomes a very powerful tool for making great looking, accurate schematics and construction plans. SketchUp also gives you the ability to put your company's branding on the sides of the construction plans, meaning everything can be done with just one piece of software.
Another handy feature SketchUp Free is short on when compared to SketchUp Pro is the making 3D models from 2D PDF construction plans feature. Simply import the PDF, measure it, and extrude the model into 3D.
To make it easier to model complex shapes, there's a number of extensions available to download for SketchUp. The extensions can be found on 3D Warehouse, a large online base of 3D models and extensions for SketchUp users.
For example, you might need to model a specific curve out of a solid cube. With the extension, that's done within seconds and makes your life much easier.
Again, the use of extensions is only available in SketchUp Pro.
The Conclusion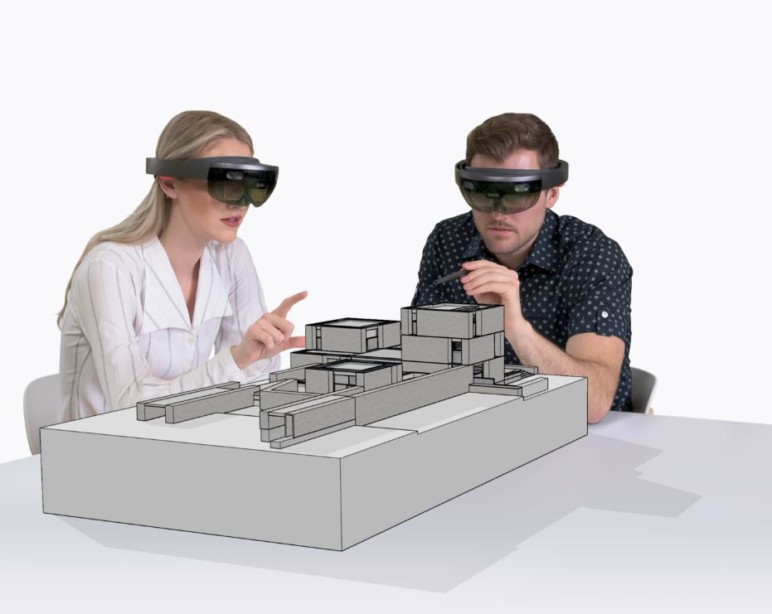 So, which SketchUp should you choose?
If you already are a professional, but have serious will to learn SketchUp, we'd suggest you get the pro version right away. The reason we say this is fairly simple. As you start learning to use SketchUp, you'll soon (we hope!) become more advanced and will need the tools only available in SketchUp Pro.
In case you're starting with 3D modeling, don't rush into SketchUp Pro. The free version is a great way of sensing the software's layout, making it easy to decide if SketchUp is for you.
If you like it, practice using SketchUp Free for some time, and later consider upgrading. For sure, SketchUp Pro is not cheap, but its features make the upgrade well worth it.