The Zamani Project Shows African Historical Sites With 3D Modeling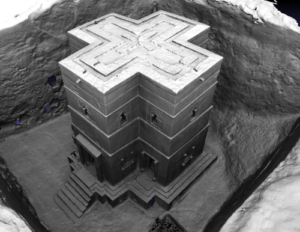 For decades, astrologists have tried to figure out different ways to conserve the history of our planet. The Zamani Project, based in South Africa at the University of Cape Town (UCT), has set out to create 3D models using data to capture historical sites in Africa.
Check our Architecture 3D models categorie here.
Their main goal, as expressed on their site, is to make metrically exact computerized representations of African chronicled locales, so as to give information to research and training, for reclamation and preservation. Moreover, they need to expand familiarity with substantial social legacy in Africa and globally. Through the documentation of legacy destinations, the Zamani Project intends to make a commitment to the battle against the harm and devastation of locales through war, political agitation, vandalism, craftsmanship robbery, environmental change, ocean level rising, catastrophic events, and characteristic decay.
Professor Heinz Rüther is behind the project and has ventured up and down the continent, visiting Ghana, Senegal, Mali, Cameroon, Egypt, Sudan, Ethiopia, Kenya, Tanzania, Uganda, Mozambique, Zimbabwe, Algeria, and South Africa, taking detailed records of the structures and condition of tombs, churches and other buildings, according to CNN. So far, they have mapped around 16 sites including Lalibela in Ethiopia, Timbuktu in Mali and Kilwa in Tanzania. "I've seen how sites are deteriorating visibly," Rüther told CNN.
How does it work? The Zamani Project digitally captures spatial data of African heritage sites using laser scanning and GPS technology, photogrammetry, 3D modeling software, Geographic Information Systems and animation software. With these tools, the Zamani team produces 3D models, sections, plans, elevations, panoramas, panoramic tours, animations, and interactive virtual worlds that accurately capture the dimensions and architectural intricacies of the sites' physical structures and surrounding topography.
Source: http://www.blackenterprise.com/zamani-project-african-sites-3d/