Train Your Dota 2 Skills On a 3D Printed Map
The Utah-based 3D modeling and printing specialist recently unveiled its DOTA 2 3D Map Model, an expansive and finely detailed 3D printed terrain based on the popular multi-player online battle arena game setting.
The impressive 3D printed diorama clearly took a half year to outline and build, and required the dedication and hard work of eight WhiteClouds designers. In terms of 3D printing, the group used WhiteClouds' fleet of full-color sandstone 3D printers to finish the task—a process which reportedly took 30 hours (trailed by 32 hours of manual assembly).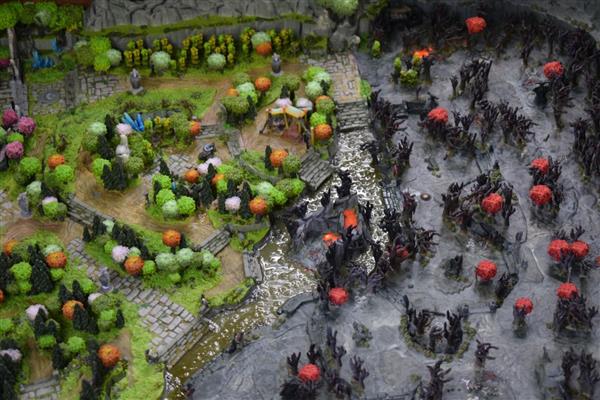 The detail on the DOTA 2 terrain is truly impressive, and the amount of hard work and care that went into the project is amazing. According to WhiteClouds, the 3D printed terrain consists of 381 individually designed elements inspired directly from the DOTA 2 game.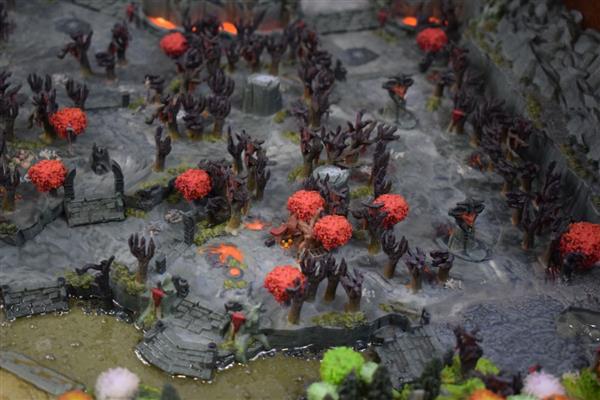 Athena Perkins, the project's Lead Asset Sculptor, shed some light on what the design process entailed: "Designing 3D models for printing is quite different from designing them for a game. Oftentimes video game assets are optimized for a single view. You know—you're expected to look at them only in this specific direction. And that means that oftentimes there are areas that are not fully realized or detailed."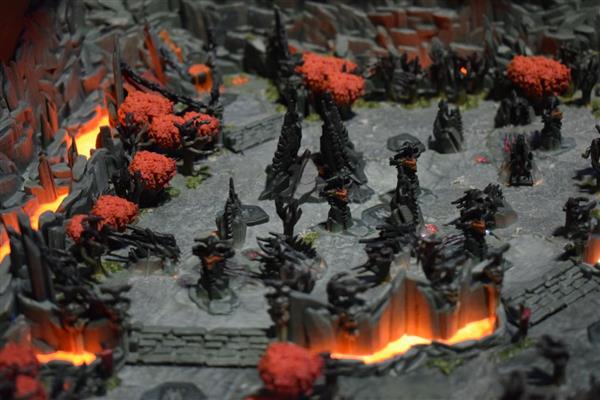 "As a designer, we have to change that from a flat plane that has little definition to something that's completely 3D from all perspectives," she continued. "We spent a lot of time trying to make everything as close to the original game design as possible. We would have the game running on one screen, and screenshots for reference on a second screen, and would use those together as we sculpted and created 3D print-ready models."
Find game and cartoon characters 3D models here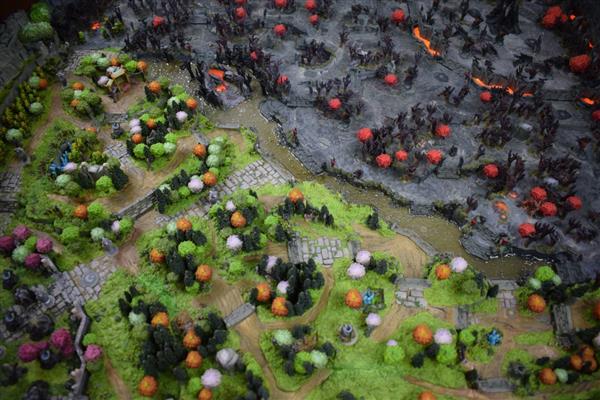 There are three different version of the DOTA 2 3D Map Model: the DOTA 2 Full-Size Model, the Radiant Model, and the Dire Model, each of which comes built into a stained hardwood frame with an acrylic cover.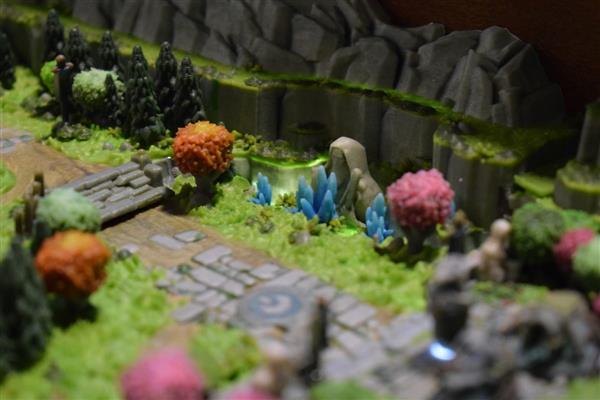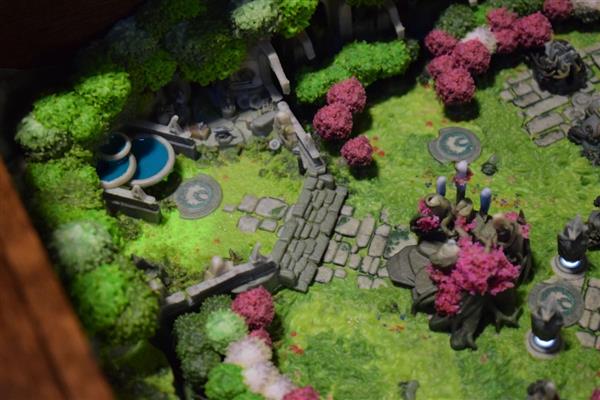 Priced at $4,795 and measuring 36" x 35" x 10″ (91.4 x 88.9 x 25.4 cm), the DOTA 2 Full-Size Model is easily the most impressive as it includes an electric light box that lights up and highlights various elements of the 3D printed map, including lava flow, crystals, towers, the Ancients, and more.
The slightly smaller Radiant and Dire models—measuring 14.5" x 14.5" x 6" (36.8 x 36.8 x 15.2 cm)—still possess the same level of artistry and detail as the full-size model but without the added light box. Both base models can be ordered for $699.
Source: http://www.3ders.org/articles/20180208-kit-out-your-gaming-room-with-awesome-dota-2-3d-printed-map-from-whiteclouds.html