The Uses Of 3D Architectural Visualizations In Real Estate
3D architectural visualizations are used in the development of new and existing real estate properties to aid in selling properties or leasing space in advance, visualizing how a building or structure will actually look after re-modeling, and to show the details of existing structures for maintenance, inspection, procuring, etc.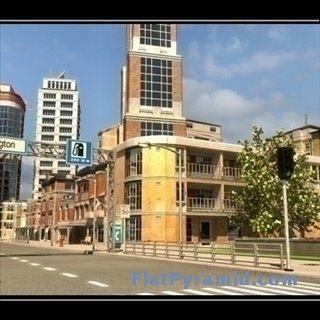 Well designed 3D architectural visualizations do sell commercial property and family homes. They will typically show the potential home buyer many details about the home that simple pictures do not show.
Also, 3D architectural visualizations allow the potential homeowners to view the property, even in the pre-construction phase. Thus, allowing any changes to be made before construction which typically saves time and money. Therefore, architectural visualizations must be appealing, accurate and have the ability to provide the home buyer an instant visualization of what an existing or future home will look like.
Very often, 3D architectural visualizations are created to be of such high accuracy, with very realistic details, that they mirror the design of the property and sometimes even the interior furnishings. You can compare the 3D models to the finished building, family home, or interior space and potentially find very few differences.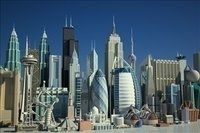 A 3D architectural visualization offers a glimpse into the interior and exterior of a building, structure, or skyscaper to see its depth, its details and its developments that are not evident from simple pictures or technical drawings. 3D archiitectural visualization are created through the same processes as 3D models, as 3D visualizations are essentially 3D models rendered and/or animated with the desired textures, lighting, effects, etc.
3D architectural visualizations are used within real estate groups to pre-sell condominiums, attached and detached houses to consumers pre-construction. With the use of 3D visualization, virtual tours can be conducted throughout the property, through each room, hallway and floor plan
How are these 3D visualizations created for real estate? First, these renderings are taken from the plans for the building, beginning from the floor plan up. The floor plans are used to create an entry point that adheres to the shape of the property. After the basic floor plan has been created, and walls have been created, the surface details are designed. These details include countertops, furniture, wall color and texture as well as any structural details.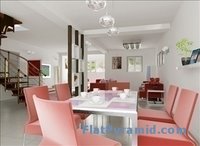 These 3d visualization become very important marketing materials are essential when selling commercial and family properties, condos or when bidding for architectural and construction remodeling projects. The 3D models that used in the architectural visualizations are also used in promotional pamphlets and brochures.